FIRST NEW PRODUCTION LINE - Due to the increasing demand in the market for visually high-quality galvanising, Thielco has installed a modern zinc bath with layered temperature zones, which is particularly suitable for galvanising visual work. With this investment, Thielco has taken a clear position in the market, where the demand for aesthetically pleasing galvanising is a topical issue.
Aesthetically galvanised products are lifted out of the bath.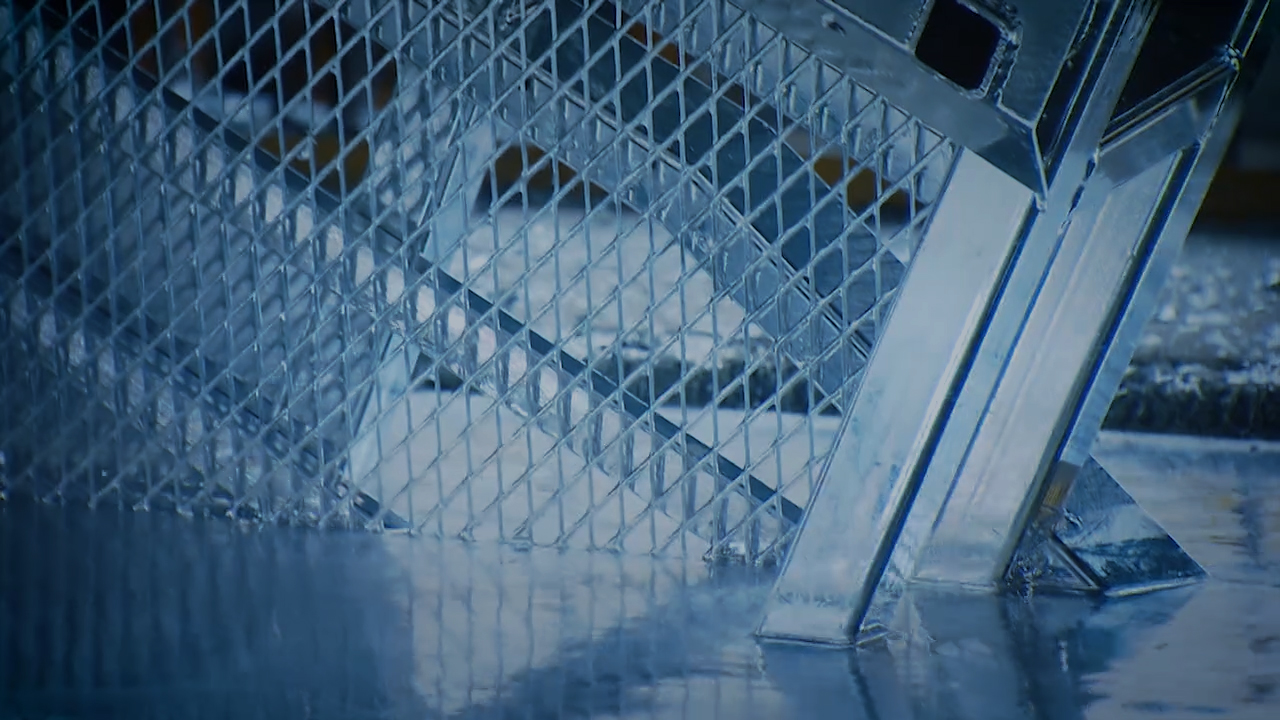 SECOND NEW PRODUCTION LINE - With this, Thielco is responding to a market development in Europe in which fastening materials are becoming increasingly larger and exposed to ever greater forces. This line has been specially developed to galvanise bolts and nuts from, for instance, M30 to M120, and lengths from 300 mm to 615 mm, fully automatic hot-dip spin. An important market for this are, for instance, windmill manufacturers: this sector places high demands on the surface treatment of anchoring products.
Bolts as anchoring products for wind turbines.